How we started as Rederij het IJ
When we started 15 years ago, we wanted to offer something different than the standard (canal) touring boats. We wanted to offer a ship where people would feel free and could walk around comfortably. Where people could have a nice party in a casual and informal way. That is why we started with the historic tugboat Independent3, which we converted into a cozy sailing café. Because this ship was approved for a maximum of 75 people, we decided to buy a larger ship. In that way groups of up to 350 people could also rent a boat with us. And that is why we bought the ship 'Stortemelk' in 2015. We immediately fell for this ship because of the great large upper deck plus an extra large aft deck at the upper saloon. Because in Amsterdam you don't have many ships with so much outdoor spaces. While especially during sailing you want to be able to go outside and enjoy being on the water!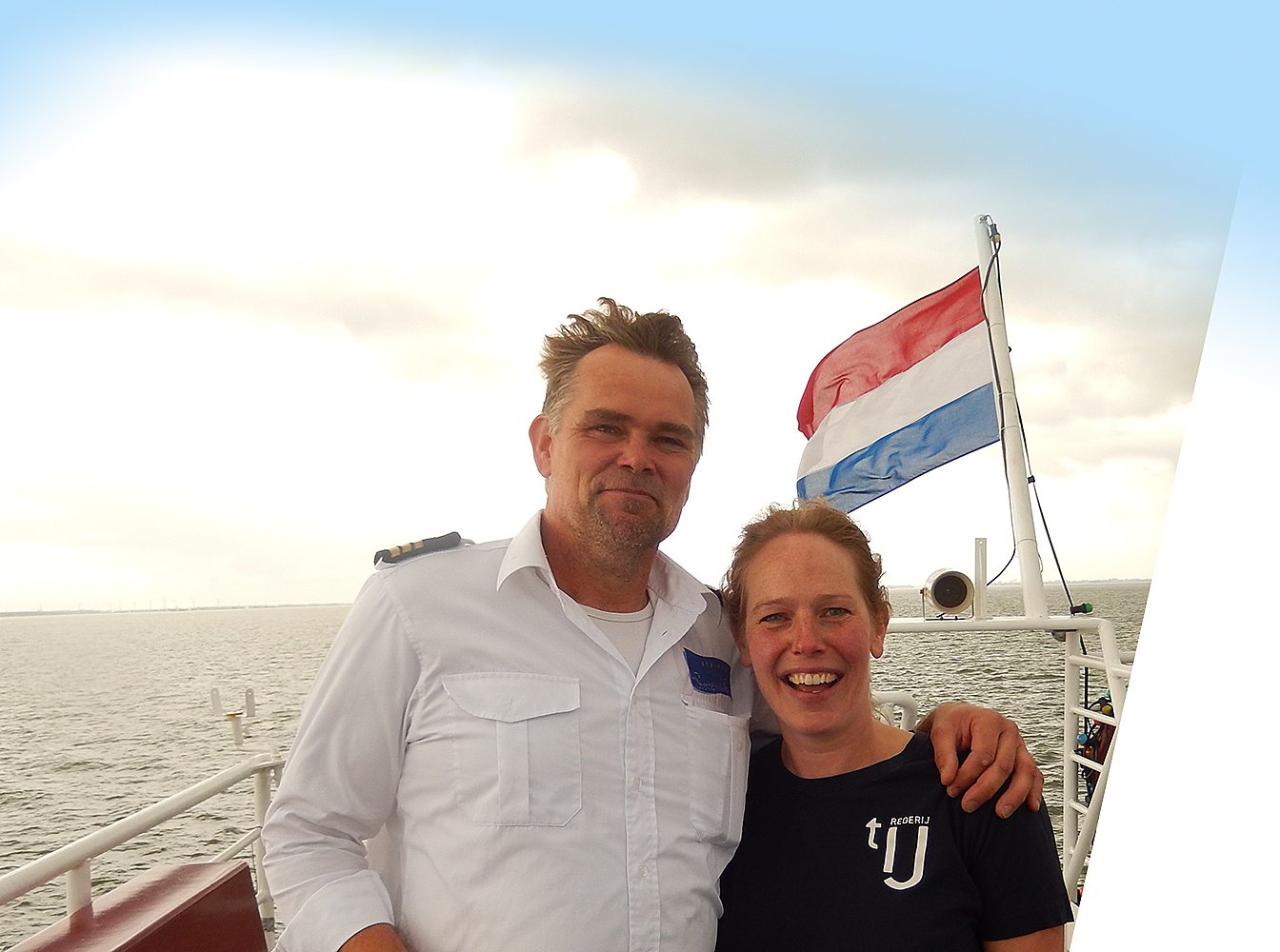 "In addition to the wish to own a ship and enjoy the freedom of sailing, we wanted to create a place where people feel at home. That is the reason why we always respond informal and personal, both at first contact and during the party or event on board. And that is also why we have remained a small shipping company with a permanent workforce. We have been organizing these boat trips for more than 15 years because we like it so much ourselves. This is of course mainly due to the contact with the customer. And during the contact with our customers we are honest and informal. We hope to get in touch with you soon and that you will enjoy your time on board just like our previous customers"
Rob en Debby
"Our personal approach made many customers return. It is great to experience that we have gotten to know so many customers over the years."
If you want to rent a boat for a special occasion and our ship is suitable for that (for example a group of 75 up to 350 people).. Then you will be personaly approached after which we discuss together what your wishes are. We think along with you and are flexible if you want to change something in a later stage (as long as it is possible on our ship). During the cruise itself, the atmosphere is informal, relaxed and you will quickly get to know us and our staff. Of course we make sure that there is enough food and drinks because we love that too! In short, we will do everything we can to make sure you and your guests will enjoy your time on board.
Are you also sailing with us?